Do you have questions about our adult push scooters? Or about folding scooter bikes? Contact us and we will be happy to assist you!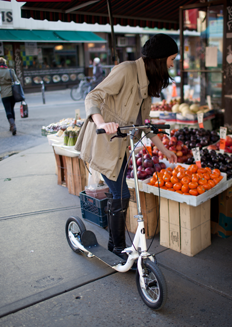 IN THE USA:
Kickstart Scooters Ltd./SEKO
308 Sonwil Dr.
Buffalo, NY 14225
Tel: 416-702-3636
Fax: 514-370-9876
info@sidewalkerscooters.com


IN CANADA:
Kickstart Scooters LTD
1 Wiltshire Ave. unit #135
Toronto, ON, M6N 2V7
(by appointment)
tel 416 702 3636
fax 514-370-9876
info@sidewalkerscooters.com


We ship from our warehouse in Buffalo, NY via UPS Ground.
Delivery takes 2 to 5 days depending on your location.
In Canada we ship via Canada Post. We also ship internationally. Please enquire for rates.
DEALER INQUIRIES WELCOME.
Please contact us with any questions.